Volunteers "Drive" Bird Banding Station at Mugaha Marsh
The Mackenzie Nature Observatory receives funding from the FWCP to help deliver its annual migratory bird banding program at Mugaha Marsh. More than 2,300 volunteer-hours were logged at the banding station in 2017 along with 2,926 individual birds, representing 61 species.
Volunteers hold and release the birds, enter data, do skull, moult, and feather-wear assessments. They also learn how to identify, age, sex, and band the birds.
The bird banding is done during the summer/fall migration for about two months, starting around the fourth week of July. In August 2017, a male Rose-breasted Grosbeak was banded. This is the second time that this species has been caught at the station since it started banding in 1994.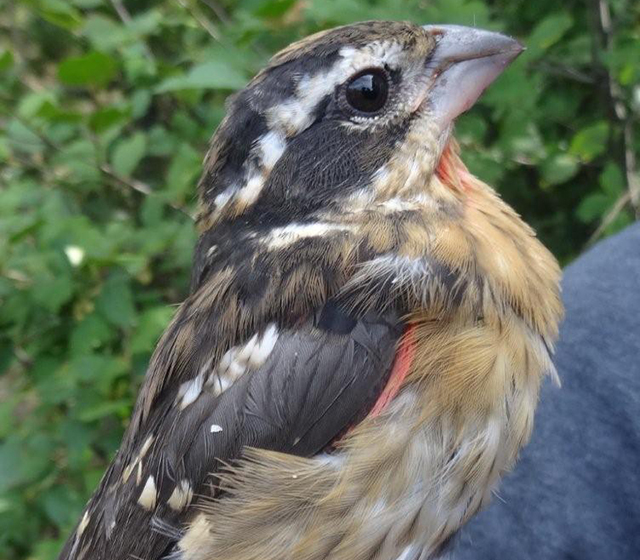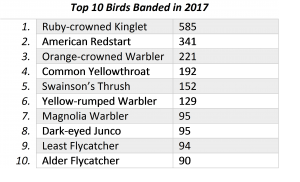 Bird Banding Station Goals
By engaging the community and attracting a strong volunteer base, the Mackenzie Nature Observatory is better able to meet these goals. Equally important, is how the banding station cultivates conservation and teaches people about birds. The bird banding station goals align with the FWCP's Peace Basin Plan and are to:
monitor changes in the populations of small landbirds that use, and migrate through, the Mackenzie area;
understand migration ecology, and its relationship to breeding dynamics and management issues; and
build partnerships in the community.