Grizzly habitat conserved near Fernie: FWCP contributes $360,000
The FWCP provided nearly $360,000 to help the Nature Conservancy of Canada (NCC) purchase – and conserve – more than 100 acres along the Elk River south of Fernie. The 43-hectare property is now a conservation area and protects an active wildlife corridor. Several species at risk including grizzlies, American Badger, Little Brown Myotis bat, Bull Trout and Westslope Cutthroat Trout use the area.
Video link, courtesy NCC:
Video of Morrissey Meadows
Known as Morrissey Meadows Conservation Area, it connects a vast expanse of provincial land to the west, with NCC's Elk Valley Heritage Conservation Area to the east.
The Elk River flows through the conservation area, creating meandering, braided wetlands that provide vital spawning and rearing grounds for fish. Elk, bear, moose, Mule and White-tailed deer, use this corridor to travel across the Elk Valley.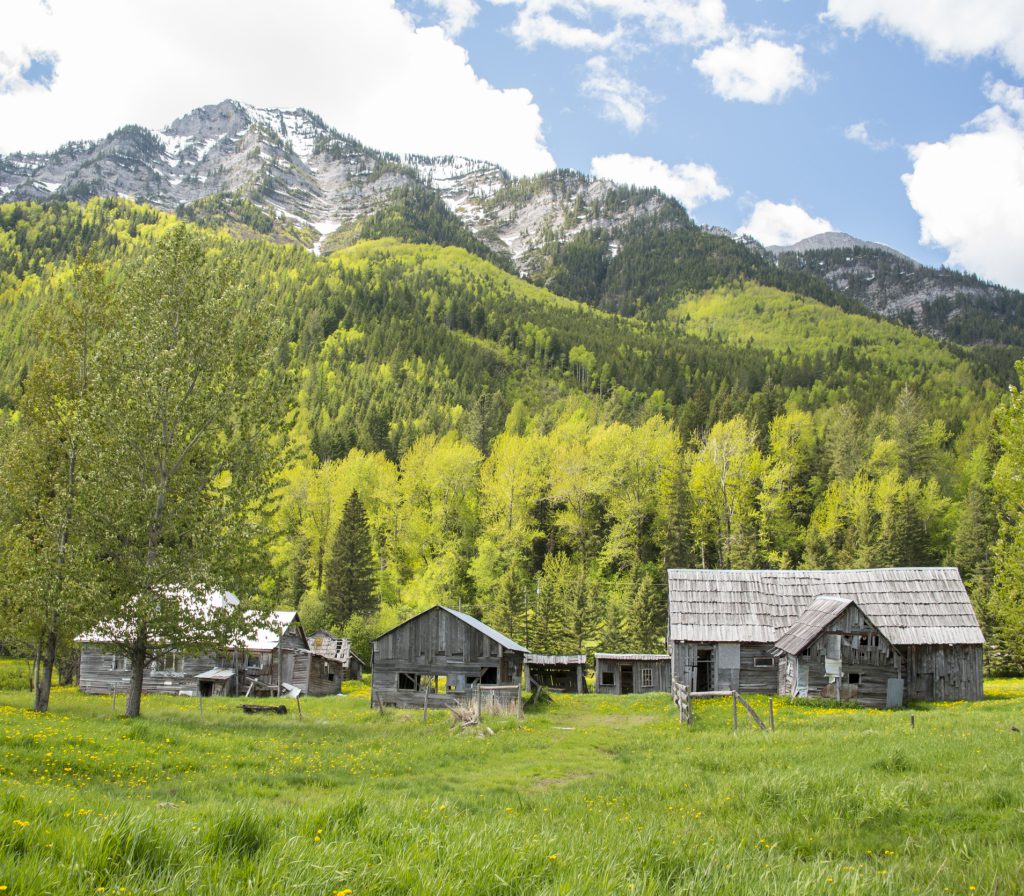 Morrissey Meadows Conservation Area Photo: Steve Ogle
Funding land securement is one of FWCP's most effective tools to compensate for habitat loss resulting from the construction of BC Hydro dams. Land securement is when private land is purchased for conservation purposes and managed to maximize habitat values. While the initial capital cost is typically high, the long-term value for fish and wildlife can be outstanding.
During the last year, the FWCP approved more than $1.4 million for land conservation totalling nearly 300 hectares across our three regions. In our Columbia Region approximately $400,000 is set-aside each year to fund high priority conservation land purchases. This land purchase is a priority in our Riparian and Wetland Action Plan.
The land was the former homestead of the Fitzen family was acquired by the Nature Conservancy of Canada as a partial donation and partial land purchase, facilitated by Deb de Hoog, granddaughter of Charlie and Ruth Fitzen, who lived and farmed on this land for most of the last century. 
Morrissey Meadows quick facts
About 70 per cent of the conservation area is mapped as core grizzly bear habitat.
The conservation area also contains mapped moose and elk winter range.
Waterfowl that use the wetland areas include Hooded Merganser, mallard, Barrow's Goldeneye and Common Merganser.
There are mature spruce and cottonwood forests on the property, with an average age of 100 years.
Old farm buildings remain on the property, including the original chicken coop built in 1926.
The property's location near the popular and fast-growing city of Fernie put it at risk of intensive development had it not been purchased for conservation.