Register now for free wetland workshops in June and July
The FWCP is funding wetland workshops hosted by the BC Wildlife Federation's Wetland Education Program. These free workshops are open to the public and are great for anybody who is interested in learning more about wetland conservation. Topics include wetland plant identification, soil sampling, and wetland classification.
Learn more:
Fort St. James/ Nak'azdli:  June 27-28, 2018
https://wknakazdli.eventbrite.ca/
Moberly Lake: July 17-18, 2018 
https://wkmoberlylake.eventbrite.ca/
Mackenzie: July 20-22, 2018 
https://wkmackenzie.eventbrite.ca/
Tsay Keh Dene Workshop: July 25-26, 2018
Contact neil.fletcher@bcwf.bc.ca for registration information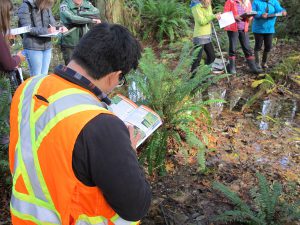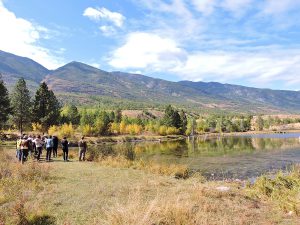 Photos: BCWF
Wetlands can filter water, mitigate flooding, and provide critical habitat to hundreds of species. These workshops will educate participants about wetland conservation and stewardship. Upon community request, BCWF hosts the Wetlandkeepers workshop to cover topics of interest to community stewardship groups. Each workshop is unique, but will cover basics such as:
wetland plant ID;
soil sampling; and
wetland classification.